MHC-I – free (unbound) β2-microglobulin (β2m)
Known as systemic pro-aging factor that impairs cognitive function.
Increased in patient's body fluid of Alzheimer's disease (AD), aging, fibrosis, multiple myeloma, etc.
ADEL-Y03 selectively recognizes only free beta 2-microglobulin (free-β2m), not the form bound to MHC-1.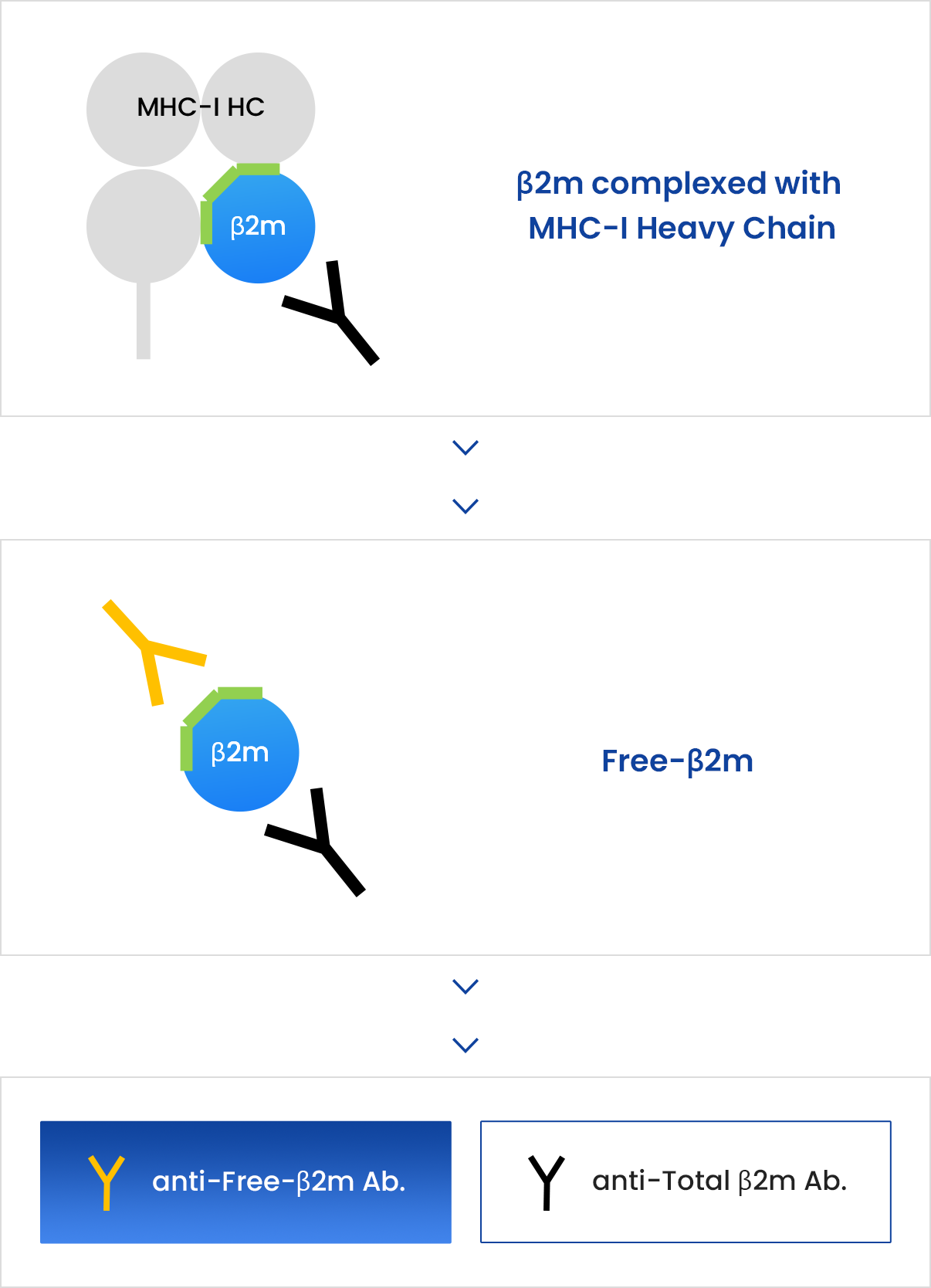 Reduction of amyloid beta and inflammation and improvement of cognitive dysfunction in Alzheimer's disease animal model
Reduction of fibrosis and/or biomarker in kidney and liver fibrosis animal model
Eliminate concerns about side effects
Since Y03 is not bind to the MHC-1-β2m complex form, there is no concern about side effects such as decreased immune function.
Expansion of applicable species and indications
β2m has high homology between species and relevance to various diseases, so Y03 is easy to expand application and indication.
Hemodialysis filter (medical device)
Obtain a clone
In vivo safety and efficacy
Pipelines
Discovery
Preclinical
Clinical